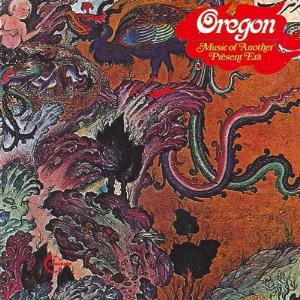 The debut album from this US band.
The band has released 23 studio albums and is regarded as an innovative jazz band. And that is what we get here. Jazz who takes a lot from both eastern and western music. That and a lot of avant-garde music. The band is known as one of the best improvisation band and that may be the case here.
The music is performed with a lot of oboe, horn, double-bass, tabla, percussion, sitar and guitar. There is really difficult to find nice melody lines in this predominant avant-garde jazz album. Music far too out there for my liking. In five years time, I will probably disagree with this review. But there are still some very good melodies here and that is the main thing I am taking from this fifty minutes long album. It is not an album from the mass market. It is an album for the few. I award it a weak good rating.
3 points