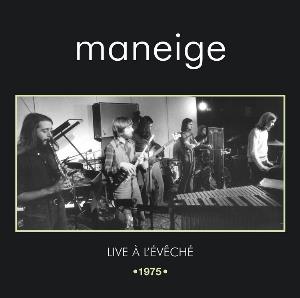 The third live album from this great band from Canada.
This live album was recorded on November 22 1975 at Hotel Nelson in Montreal. It was stored in an archive for thirty years before ProgQuebec Records released it in 2005.
Maneige does not really need an introduction. Their music is a mix of fusion, folk rock and symphonic prog. The band's use of flute adds a big chunk of folk rock to the proceedings. I love their sound. A very warm sound.
That sound is not particular well conveyed on this seventy-seven minutes long album. An album without their best stuff, it has to be said. The sound quality is not the best one, it has to said. It is still good enough to give a good picture of the band anno that gig. The music is much more jazzy than I am used to from Maneige with a lot more saxophones and a lot more intense music too.
The end result is a good album which does not live up to their best studio albums. It is still worth checking out this album though.
3 points