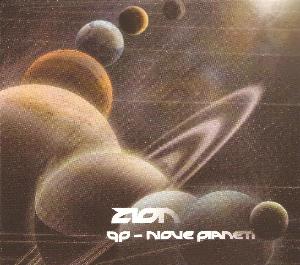 The second album from this Italian band.
I was not overjoyed by their debut album, the 2007 album The Three Hands. Too English and too much removed from the Italian scene. So I am happy to report that the band has moved on.
They have, musically at least, moved back to the Italian heartlands although the lyrics and this album deals with the planets around our cosmos. That include our own planet.
This four piece uses moog, keyboards, guitars, bass, drums and Italian vocals to create this forty minutes long album.
But no, this is not a space rock album. This is on the other hand Italian progressive rock. The hard rocking end of the Italian scene, that is. The sound and music is simply in the vein of 1970s hard rocking progressive rock. That with Italian lyrics and some softer, pastoral parts included.
There is no really great tracks here. The nine tracks are pretty short too. Mercurio, the closing track, is the longest track here at seven and a half minutes. The sound is great though although I have my reservations towards the drum sound which is too plastic fantastic. The vocals is very good and the keyboards and moog is great.
The overall quality of this album is very good and I hope the band gets the recognition they richly deserve. Welcome to this scene, guys.
3.5 points