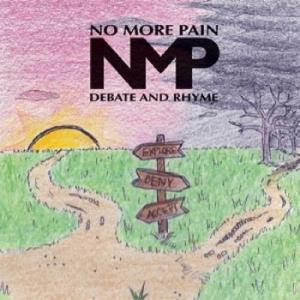 The debut album from this New Jersey, US band.
New Jersey has previously given us the likes of Bon Jovi and Bruce Springsteen too. The four piece bnad No More Pain is not following in their direction although No More Pain also have a good nose for a good melody or four.
The lineup is bass, drums, guitars, vocals and keyboards. The usual lineup. The music is a mix of college rock and progressive rock. I would compare the band to King's X, Rush and Bad Company. There is a lot of the 1990s and the 1970s here. They have thankfully bypassed the dreadful 1980s. Wise choice.
The music is both a bit grungy and a bit hard at times. The band also have a good eye to some harmonies inbetween creating some guitar walls. The vocals is really very good. Ditto for the sound.
There is a lot to be happy about on this album, their debut album. It is a good to very good album indeed and should be purchased for those who likes classic rock with a progressive edge.
3 points