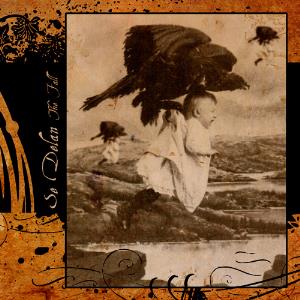 The debut album from this duo. A duo with Justin Greaves from Black Crippled Phoenix and Belinda Kordic. Belinda is from Sweden and Justin is from England.
Justin does all the instruments here and Belinda is the vocalist. The instruments is the likes of guitars, keyboards, drums and bass. In short; don't expect this constellation to tour anytime soon.
The music is a bit of a mystery to me as I am not really into this neo goth scene. The music is at least based around some rather gloomy, cinematic melodies. I have heard it is pretty similar to Black Crippled Phoenix. For me, it reminds me about the goth/gloom The Third And The Mortal did on Sorrow and Tears Laid In Rest.
Belinda's vocals is off course shining through here and it is pretty good. The songs sounds like a bit of post rock too. A lot of scattered ideas thrown around.
This is really not my cup of tea. It is not a decent album and it is not a good album either. It falls in somewhere inbetween those two awards. Hence my rating here.
2.5 points