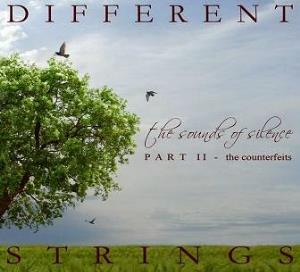 The third album from this Malta based project.
Different Strings is Chris Mallia with friends. That is six friends to be precise. The lineup is keyboards, vocals, bass, guitars and drums.
Chris Mallia has so far given us three neo-prog albums. Neo-prog with some twists and turns. More eclectic prog turns on the first The Sound Of Silence album from 2011.
On this album, the # 2 in the series, the emphasis is more on heaviness and prog metal than eclectic prog. There is still some quirkiness here. But not much.
The emphasis is on heavy guitars with some pastoral parts inbetween. And there is some symphonic prog parts here too. Chris Mallia has his own take on neo-prog, yes.
The end result is a good album. Good, but not that exciting. I prefer the # 1 version in this series. It is still an album everyone should check out. Go so forth and do so.
3 points