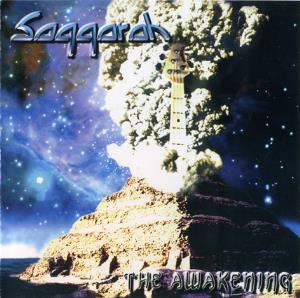 The second and final album from this French band.
I have yet to find their 1996 debut album Genese anywhere. Not that I am looking for it. I think this album is enough from this band.
Saqqarah was a four piece on this album. The lineup is guitars, keyboards, drums, bass and English vocals. The vocals are OK, but not particular good. It is in the Klause Meine (The Scorpions) vein. Very similar to Mr. Meine in fact. The other instruments players does not excel either.
Besides of their version of Comfortably Numb (the Pink Floyd classic), the music here is pure and simple neo-prog. This off course with some Genesis influences and a lot of standard rock influences.
The songs are a bit too much on the safe side. All the fourteen original songs on this sixty-six minutes long album. There is no real life and joy here. There is no explosions and no surprises. Hence my rating as this is not a bad album. Neither is it a good album.
2.5 points