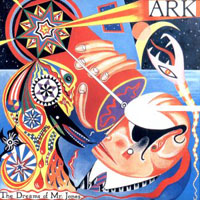 The debut album from this English band who went onto releasing three albums. The last one in 2010.
Ark was one of the first bands in the British neo-prog scene. That is their reputation, at least. They did not get much commercial success with their albums and tours. They are still to be respected, though.
Ark was a five piece on this album with a lineup of synths, guitars, bass, drums and vocals. The vocals are not overwhelming great. But they are OK and they are working in this musical setting.
The album is rather short, clocking in at just four seconds short of half an hour. The songs are pretty short and in the verse-chorus-verse formula. There are one fairly good song here and that is Through The Night, a pretty good ballad. The rest of the songs are not anywhere that standard.
The result is a decent album and one you can manage without. Anyway, check it out if neo-prog is your thing.
2 points