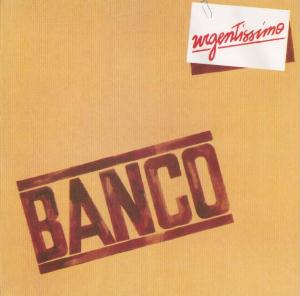 The tenth album from these Italian legends.
The 1970s was over and a new sound was visiting this world. The plastic fantastic sound. And Banco, amongst many others, also adopted that sound, vision and music.
Francesco Di Giacomo was still at the microphone and got help from guitars, bass, drums, piano and synths. A terrible synth sound, btw.
This album is said to be their disco album. Well, it is not that terrible, actually. The music here is more leaning towards Italian pop than disco. Yes, this is not Banco as we know them. And the music is terrible and very plastic fantastic commercial anno 1980. And yes, this album is a betrayal of their original fans.
On the other hand, it is not fully a signed up turkey. Francesco's vocals is still here and they are good. Not a turkey, but close. Avoid this album.
1.5 points