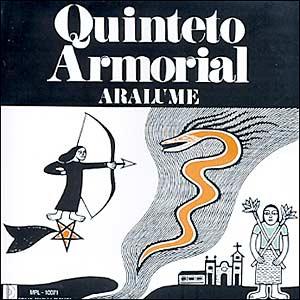 The second album from this Brazilian band.
I quite liked their debut album. A nice mix of folk music and chamber rock. Folk music from Brazil meets the likes of Aranis and Flairck.
The band uses a lot of acoustic instruments here and the music is still pretty intensive. And there is a lot of Flairck influences here too. I would label this band as the South American version of Flairck. What is missing here is pan flutes, though.
The almost haunting chamber rock influences has gone here though and what is left is not that interesting. I am hard pressed to find much interesting here. A weak decent award is what this album gets from me.
2 points