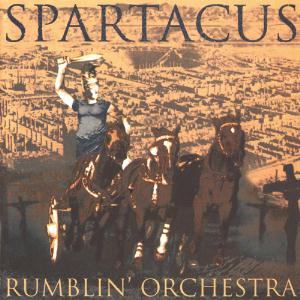 The first of two albums from this Hungarian band.
Rumblin' Orchestra was a seven piece band with tonnes of keyboards, woodwinds, bass, percussions, drums and some vocals. Three guest musicians also provides additional vocals and guitars.
The cover art work kind of gives the game away. This is classical music meets symphonic prog with some fusion inspirations thrown in too. Add a great deal of musicals type of music too and you get the full picture.
The music is mostly orchestral with some vocals too and a couple of AOR like songs. Yes, we have been here before. Solaris and Marian Varga's bands springs to mind. This though is a bit of a different orchestral music again. It has this 1990s funk and sound incorporated. It feels a bit plastic fantastic too me. It feels a bit like the TV series Miami Vice and Jan Hammer.
The end result is a slick one hour long album which has some good music and a pretty flat commercial sound. This is another album tucked in between decent and good. Hence my verdict.
2.5 points