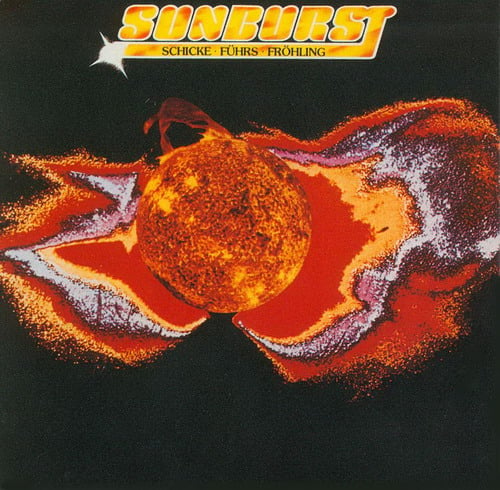 The second album from this German constellation who released seven albums. Mostly as the duo Fuhrs & Frohling.
This album is one of the three albums they released as a trio. The band was Edward Schicke on drums, Gerhard Fuhrs on keyboards/synths and Heinz Frohling on guitars. They had help from Edward Ruther on bass. And that was the band on this album.
The music can loosely be labeled as symphonic prog. Well, it is symphonic prog with a lot of references to classical music. You get a pretty dominating keyboard/piano/synth with some backing of the bass, guitars and drums. That is the theme here throughout the forty-five minutes long album.
The music has some pretty strong Tangerine Dream and electronica references throughout. It is as I said pretty close to classical music too.
Maybe this was great music in the dark year of 1977. Maybe it was even cutting edge. Today, it is not that interesting. I find this album a bit interesting and I am not dismissing it. It does not have any really great or even good music here so I am rating it as a decent to good album.
2.5 points