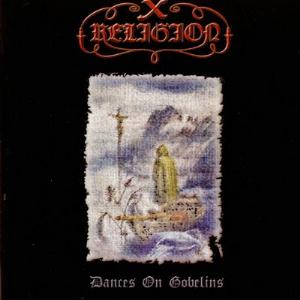 The second and final album from this Uzbek band who later morphed into Fromuz and released some albums under that name.
The scene in Uzbekistan is pretty active. Both Fromuz and this band proves that. Where Fromuz is a much more fusion orientated band, X Religion is a somewhat symphonic prog band.
The instruments here are drums, bass and tonnes of keyboards and synths.
Take some mad keyboards wizard from the ex Soviet Union, mix him/her with Keith Emerson and some avant-garde fusion. Then you get this album.
The music is dense to say at least and very heavy intricate throughout this one hour long album. This is a prime example of technical ecstasy. The various instruments are just clasped onto each other without really making much sense. There is some sort of order in this chaos. That order is not easy to spot and it does not make much sense either.
The end result is not any good melodies and a lot of good details. The end result is also a decent to good album which fails to send me into an ecstasy.
2.5 points