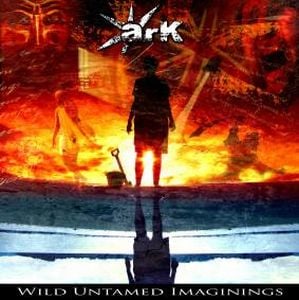 The third and so far final album from this English band.
Ark is/was a band who were one of the pioneers in the neo-prog scene, but never really got any success. They were at best a second-rate band. At best.
The band returned again for this album. They returned as a five piece band with the usual lineup of keyboards, bass, drums, guitars and vocals. There are even some flutes here. But not much of these flutes.
Neither is there much neo-prog here either. The music is a mix of pub rock, stadium rock and art rock. Forty-eight minutes divided on ten songs. None of them are longer than five and a half minutes.
The music here is as exciting as watching paint dry. I am not a fan of either pub or stadium rock. The music is decent enough and that is the best I can say about this album. It is an album bereft of any really good ideas. I am left cold here.
2 points