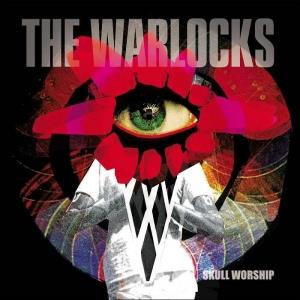 The sixth album from this Californian band. It is also my first ever exposure to their music.
The Warlocks is a five piece band on this album. I state this because they have had a lot of lineup changes. They have also gone back to one drummer on this album. They have included a drone machine in their lineup in addition to guitars, drums, vocals, keyboards and bass.
The band is clearly a space rock band. But they are not an outer space rock band. They are more low flying and melodic. The average length of the songs are around four and a half minutes. That gives us a forty minutes long album, divided on eight songs.
And most tracks here are songs. The band has been listening a lot to both Hawkwind and Radiohead. And that is what this album comes across as. A mix of those two bands.
The bass is the dominant instrument here and everything evolves around a bass line. The vocals are OK and so is the rest of the instruments. But you have to love a good bass to really enjoy this album.
I find this a good album. It is not really my cup of tea. Nevertheless, the band is up to something and I like what I hear. Check it out.
3 points