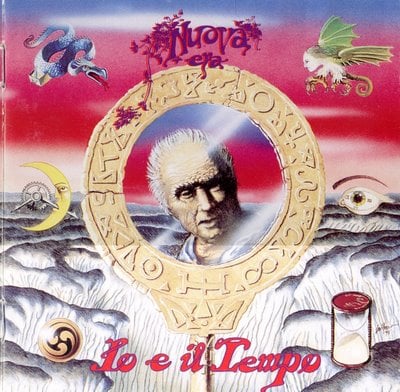 The third album from this Italian band.
Their two first albums had been great Italian progressive rock albums. This five piece has taken their inspirations from the 1970s scene and copied the sound over to their own decade and age. The result is their albums.
With the help of keyboards, guitars, bass, drums and Italian vocals, this forty-five minutes long album was recorded and released.
This album consists of two long suites. Which is great on paper at least.... and I was settling in for some great times with this album.
Unfortunate, I was left a bit disappointed. The rich moog and mellotron sound was not there. The sound is a bit flat. Most of all; the songs here are not as great as on their previous two albums. This album is a solid, good album..... and that is it. Nevertheless, the band cements their position as one of the greats in this scene.
3 points