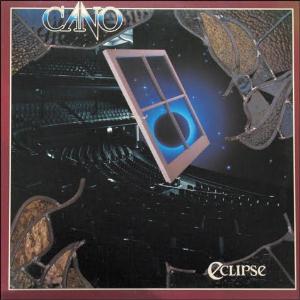 The third album from this Northern Ontario, Canada based band.
The band released seven albums, but I have only got their first three albums. From what I have heard, it is their three best albums too.
Cano has been expanded to an eight piece band. Their lineup is male and female vocals, bass, violin, drums, guitars, keyboards, mandolin, piano and trombone.
The band has their roots in the folk music scene. These roots are still very much visible here. There are clear references to the first Harmonium album here. Nevertheless, the band has moved on and thankfully gotten rid of their country'n'western influences.
What we have got instead is a pretty classy mix of sophisticated pop, jazz and in particular; symphonic prog. There is one big name that always pops up when I am listening to this forty minutes long album and that is the band Renaissance. Cano does not have Annie Haslam though. But their two vocalists are very effective and sings very beautifully on their own. In particular when they sings in French.
Unfortunate, this album is split in two languages. They tried to break into the English speaking world by including three English songs out of in total seven songs. Not a good idea in my idea although the song Rumrunner's Runaway is a very good song and the best one here.
The end result is a good album with some weaknesses and some very good stuff. I hope more people outside Ontario will discover this band too. They deserve it.
3 points