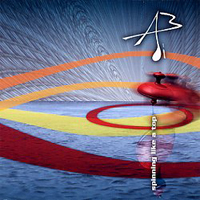 The second and so far final album from this Italian band.
Assolo Di Bongo was/is a fusion band from Italy and they were an eight piece band on this album. Besides of guitars, keyboards, bass and drums..... they also had a four man big woodwinds section. Plenty of brass in this band.
Although not so much in their sound. OK, they are pretty visible here in addition to the guitars and keyboards.
The music here is pretty good fusion. Very melodic at times with some good guitar licks and some good woodwinds. Ditto for the keyboards and pianos too. Despite of that, the music is not that good. It just feels uninspired and uninspiring to me. It is too slick and does not really have much life. There is some cool detachment in their music.
This is decent to good album and nothing more than that, I am afraid.
2.5 points