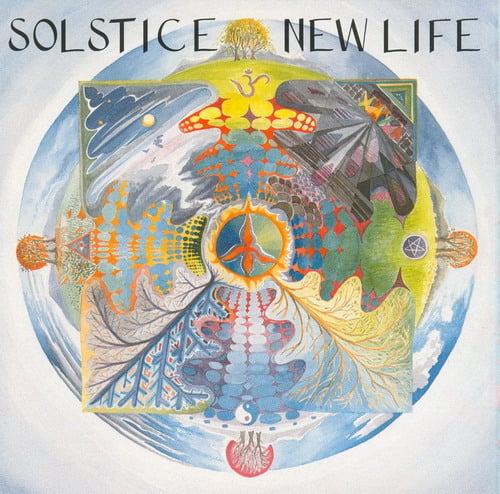 The second album from this English neo prog band.
Neo prog is not the label I would put on this album, though. But I see ProgArchives labels them as a neo prog band so I guess that means they are that.
This album though is much more a mix of of Jean Luc Ponty, Mahavishnu Orchestra, Pink Floyd and Mostly Autumn. Andy Glass long guitar solos and his interplays with Marc Elton's violins plus Heidi Kemp's vocals is the trademarks of this album. This is my first ever meeting with Solstice's music and I sincere hope this is this band's trademark too.
Andy Glass guitar solos is excellent and Marc Elton does a great job on the violin. This is my sort of heaven. I also very much like the laid back nature of the songs. Great songs they are too. Some celtic folk rock is creeping in too.
New Life is a great album and one I really enjoys. I will get more Solstice albums.
4 points