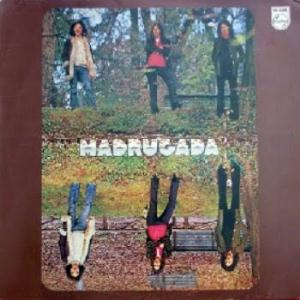 The debut album from this Italian band who only released two albums before they disappeared again.
The year is 1974 and there are still bands who release albums with this mix of pop, beat and some Italian prog. Add some jazz to the mix too. Most of all; they sounds like Caravan on their first four albums. OK, with a lot more vocals, make that Italian vocals, though. But their bass, Hammond and Rhodes keyboards and drums sounds like Caravan.
The sound quality is good and the music is based on a lot of Hammond and Rhodes keyboards, Moog, drums, percussion, bass and no guitars whatsoever. The latter one is a bit strange. The Italian vocals are good.
The same cannot be said about the songs, though. This is a decent album which may interest the Italian prog rock fans. But I think there is a good reason why this band never really got a breakthrough. Check out their youtube videos and make up your own mind.
2 points