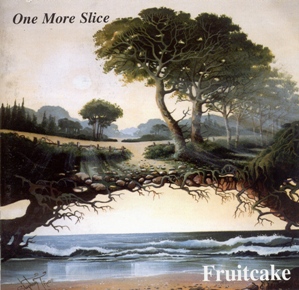 The fourth album from this Norwegian neo prog band.
It is a bit sad that everyone who praise the new wave of Norwegian prog rock seems to forget this band. In many ways, it laid down the groundwork for the bands who has followed them. But they have never been credited for that. There is no justice in this world.
One More Slice marks a shift from neo prog to a more symphonic prog direction. The guitars are heavy and ditto for the keyboards. The sound is bigger than before. Unfortunate; the vocals are very poor. Sorry Pal Sovik, but you sing worse than a black crow. This is an album destroyed by his vocals, to put it bluntly.
The music itself is very good and it sometimes breaks into some great melody lines. Unfortunate punctuated by some vocals which makes me cringe.
Nevertheless; this is a good album well worth checking out. Hells Kitchen is a great song too from this undervalued and ignored band.
3 points