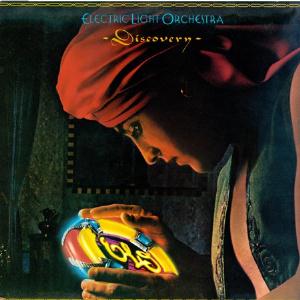 Their eight album.
The band has discovered disco and the joy of bubblegum pop. Electric Light Orchestra has always been compared to The Beatles by both John Lennon and the likes of myself. To use that analogy, Electric Light Orchestra has moved from Revolver to Please, Please Me. From 1966 to 1963.
Barry Gibb is strangely enough not mentioned in the titles on the album. But Jeff Lynne sings like him on two of the tracks. Tracks which is very much like The Bee Gees. A band who were very popular with Saturday Night Fever back in 1979. Is there a coincidence that Electric Light Orchestra suddenly sounds like them on this album ? Answers on a postcard, please.
Although the band retains some of their charm on this album, the songs are pretty poor. I still have a bit of a soft spot for their music. A far too big soft spot. This album is therefore not too bad in my ears. But still barely decent.
2 points