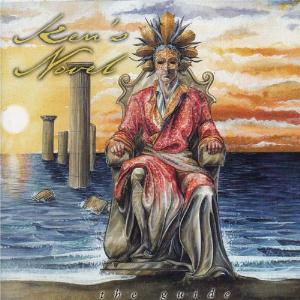 The debut album from this Belgium based band. Ken's Novel released two albums, I believe. I got two albums of them.
We are deep into neo prog again. Take a big slice of Pendragon, add some funk and pop and then add some Arena. The music is catchy with a great Pendragon feel. Their brand of neo prog has this British feel too. The instruments are the standard neo prog fare with keyboards, guitars, bass, drums and some good male vocals.
This album has a great deal of good music. It does not have this wow factor or even any great songs. The neo prog path is wide and well trodden. Ken's Novel never deviates from this path. It is well worth checking out this album if you think Pendragon is a great band. If not; maybe do something else with your life. I still like this album, though.
3 points