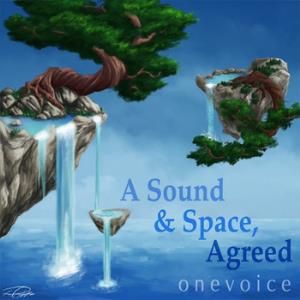 The debut album from what I believe is a one man project from New York, USA.
Onevoice gives us a mix of pop rock and neo prog. The eight songs are reasonable long, on average six minutes long with some songs clocking in on the eight minutes mark. The music is based on male vocals, which get a welcome visit by a female vocalist on one of the songs, keyboards, piano, bass and drums.
The music is pretty light with a lot of vocal harmonies and poppy moods. Bohemian is what I would call this brand of pop neo prog. New York is the origin of this music and you can almost feel the pulse of this city in the music. Music which is not particular technical and taxing on the brain. Light air music is what I would label the music on this album.
The quality of this album is good. The problem is that the market is being flooded by albums and music like this now. The saving grace is that this is a free Bandcamp album and it is well worth the download. Don't expect a revolution, though. A weak good is awarded.
3 points
The album