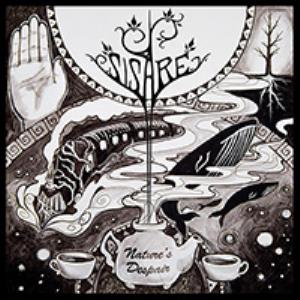 The first full album from this Finnish band after three EPs between 2008 and 2011.
Sisare started out as a death metal band before they developed into a experimental metal band in the vein of Opeth and Anathema. The music on Nature's Despair is very melodic with some djent inbetween. Hard chugging guitar riffs are in the bottom where some great vocals, bass, drums and some more melodic half-acoustic guitars floats on the surface. The music is also very post rock at times with ebbs and flows.
The sound is great and the band deliver all the goods expect from any good songs. Everything is right her except from the art of song writing. Despite of that, I quite like this pretty gloomy album. I therefore award it a weak good award. In any case; make up your own mind yourself by listen to it or download it from the link below.
3 points
The album