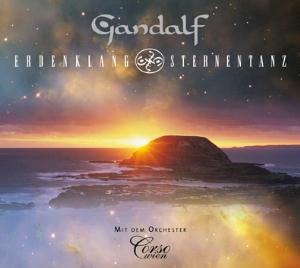 The 28th album from the Swiss project Gandalf, Heinz Stobl's chosen artist name.
It is a bit difficult for me to write anything about Gandalf as I deeply respect Heinz Stobl and his fans. The problem is that I am listening to this album which is supposed to be great.
OK, let me describe the music here. I will try my best, that is. We are deep into new age land here. Ambient soundscapes which serves as balsam on his fans souls. The music is performed with guitars, keyboards and strings. The music has a soothing feeling, bridge over troubled water sort of music. I am not referring to the Simon & Garfunkel song here, btw.
For me, the music is too ambient and too pedestrian. In particular in the beginning. The final part of this album has a lot more substance, a lot more symphonic prog feel. I like that.
For me, this is only a decent album because I am not into this type of music. I am a curious cat and likes to check out Gandalf too although it is not my cup of tea. Fans of this type of music should check out this album.
2 points