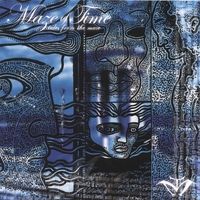 The debut album from this Swedish band.
We are in a somewhat symphonic prog landscape here. A bit like Genesis on the Trick Of The Trail album. A bit pop-rock like, straying of the symphonic prog path into a more commercial landscape.
The music is delivered by guitars, keyboards, drums, bass and vocals. All of it competent delivered. The music is a bit light and not that complex. It is complex enough to keep my interest in it. The band has not fallen for the temptation to copy the rather melancholic and dark Scandinavian symphonic prog sound either. They sound slightly like The Flower Kings at times. But not so much that it is noticed that much.
The end result is a good album which is lacking a killer track or two to make it really great. It is a good start and I hope their two other albums is worthy my purchase of them. Reviews to follow in due time.
3 points