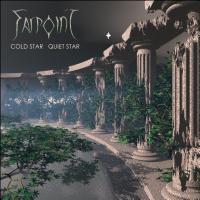 The fourth album from this US band.
Farpoint plays a mix of folk rock and symphonic prog. Their music takes a lot from the likes of Yes and Genesis. There is a subtle change on this album, though. The band split up before the recording of this album and reformed again with a slightly different line up.
The end result is a more slick sound. They still sound like a mix of folk and symph though. The sound is dominated by keyboards and guitars with the occasional flutes too. Both male and female vocals fills in the empty gaps.
The music is good throughout. What is missing is a great song or two. The music sounds a bit generic for my liking. It is still a good album though from a band I respect.
3 points