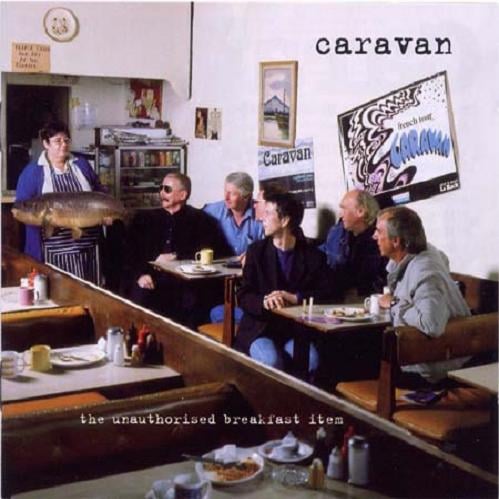 The so far final album from these English Canterbury legends and their in total 12th album. The band is currently in studio with a view to release a new album sometimes in 2014.
The Unauthorised Breakfast Item is a pop-rock album with some Caravan trademarks. Yes, you can hear that this band was once a great band in the fusion-pop-rock genre on this album. Some of the fusion bits are sporadic present here.
The songs are pretty decent and the band sounds like they have run out of the type of steam that made Caravan such a great band in their heydays. I find this a pretty uninteresting album. It is still a decent album.
2 points