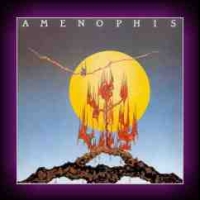 The debut album from this German symph prog band.
Their music is not easy to describe. Not easy at all. But I would put them somewhere between krautrock and Yes worship. Add Camel's guitar solos too and some new age flirting. The music is a lot ambient at the end where this album runs out of steam.
Before that, we are treated to some very good melodies and songs. The music is rather complex, based on keyboards, guitars, drums and bass. The English vocals has no German accent. Which is very strange. The vocals is very good.
I have to admit I am having problems with really forming an opinion on this album as it is so fragmented. But most of the album is very good with the final ten-twenty minutes not being so good. This is a good album from a band who in total released two albums.
3 points