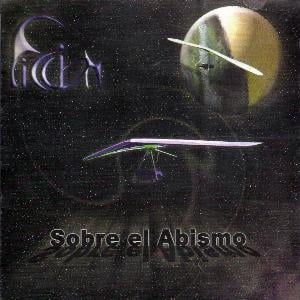 The debut album from this band from Venezuela who has so far released three albums. I reviewed their new album Sobre La Ira De Dios some months ago.
Their new album is an instrumental ELP inspired album. Sobre El Abismo on the other hand is a different kettle of fish again. There is still some ELP here. But the main body of this album is Latin-American fusion with Spanish pop vocals. Sophisticated jazz with a laid back sound and a cool ambience. There is tonnes of cool keyboards here. The bass is rampant, the drums follows suit and the vocalist is great. This is a sunny album.
The quality is very good with some really great keyboards and bass runs. It also has some nice details too. It is an album I really enjoys and very much removes the bad taste their new album has left in my mouth.
If I ever go to a beach in South America or even Florida, I will bring this album with me and listen to it. It would be a perfect companion to sand, bikini girls, cool water, beach volleyball and sun. Even in a rather cold home office in freezing cold Scotland, this is a very good album which lacks a killer track or two to be rated any higher. Check it out.
3.5 points