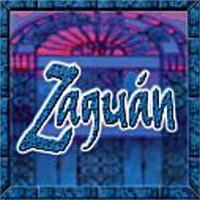 The debut album from this Spanish band who started out as a Triana tribute band before they released two albums with original material.
We are again talking Spanish folk rock with plenty of local flavour. And yes, Triana is a big influence here. Their music is also looking back at the great albums from the 1970s. This album is a lot more folk and flamenco dominated than rock dominated. It is a lot more vocals dominated than instruments dominated. The music is performed with guitars, Hammond organs, hand clapping, bass and drums.
The result is an arch-typical Spanish album with the whole package. Go figure. The interplay between the electric guitars and the Hammond organ is great and gives the album a retro feel. The songs are not great and the album is lacking a killer track or two. Despite of this shortcoming, this is a good album which should bring the smile to anyone's face. Check it out.
3 points