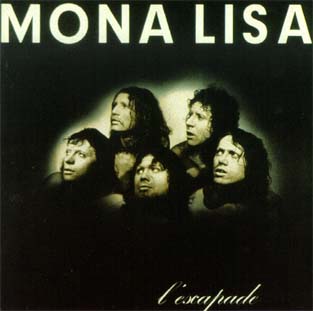 The debut album from this French band whose albums Le Petit Violon de Monsieur Grégoire and Avant Qu'il Ne Soit Trop Tard made them a household name in the French symph prog scene.
Mona Lisa's symphonic prog is very much in the same vein as Ange and Genesis. Very theatrical and symphonic. On this, their debut album, they sets out their stall with this music. The sound is pretty poor and the music is not particular great. Or not even good.
The French vocals is very good here. The Hammond organ is very good too. The sound is not good at all and kind of drowns out this album. A remaster would had improved this album a lot and presented it in all it's well hidden glory.
This is a decent to good album which only fans of French symphonic prog should check out.
2.5 points