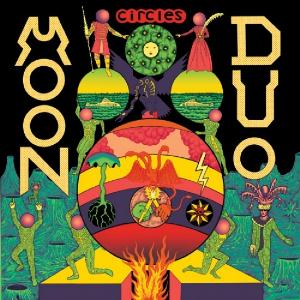 Space rock from USA and the second album from this duo. A duo consisting of Ripley Johnson from Wooden Shjips and Sanae Yamada.
Space rock it is with hypnotic, trippy repetitive melody lines with some vocals and distorted guitars on the top of them. The songs are pretty short and pretty song orientated instead of being long space jams. There is a lot of verse-chorus-verse repetitions here.
The songs are not particular good and I am not getting hypnotized at all by this music. The music falls between two chairs. It is too spacy for the songs crowds and not too spaced out for people like myself. Maybe it is stoner rock instead. OK, but I find this album pretty boring and uninspiring. Nevertheless; this is a decent album.
2 points