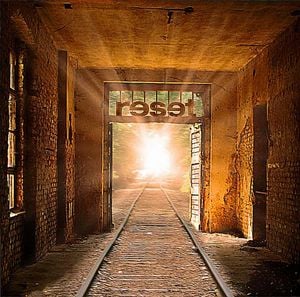 The fifth album from this German neo prog band.
German neo prog is not like any other neo prog sound. Reset storms off in an energetic tempo, prog metal tempo before they calm down the music and we get into a more Porcupine Tree atmospheric sound. Crystal Palace is in many ways a mix of that band and RPWL.
The music is performed with a lot of guitars and keyboards, the standard neo prog setup. The guitar solos are rather great and ditto for the vocals. The music is rather standard German neo prog which never becomes either dull or very interesting. I rather like this album and rate it as a good album. But nothing more than that and I am afraid this is one of rather many good neo prog albums.
3 points