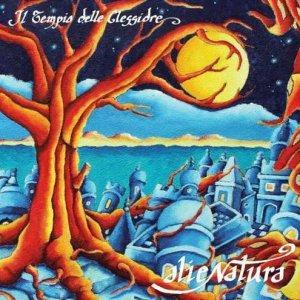 The second album from this band whose self titled debut album was 2010's best album and still one of my alltime favourite albums.
We are deep into Rock Progressivo Italiano again. Since the debut album, the excellent vocalist Stefano Lupo Galifi from Museo Rosenbach has left the band and returned to a revitalised Museo Rosenbach. The place behind the microphone has been taken over by Francesco Ciapica. Nobody can replace Stefano, one of Italy's alltime best vocalists. But Francesco Ciapica is a very inspired choice and he does a superb job on this album.
The music on alieNatura is in the same area as their debut album and bands like Museo Rosenbach. That means theatrical symphonic, complex epic Italian progressive rock with great songs, make that compositions. They sounds a lot more gothic on this album than on their debut album.
alieNatura is not as good as the debut album. But this is still a great album which cement their position as one of the best new Italian bands. If not the best new Italian band.
4 points