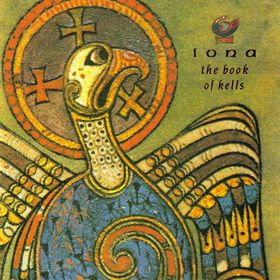 The second album from this Celtic prog folk band.
I have known about this band for a long time but have not bothered to check them out before they released their free download best of album Treasures: The Very Best. I already have their 2011 album and this one. Their free gift to us all prompted me to check out The Book Of Kells. I am glad I did !
I have a soft spot for female fronted Celtic prog rock, I gladly admit. I am even a fan of this genre. Sort of fan, that is. I also like Celtic music a lot. Kind of connects with as I live in Scotland and loves to go to the islands on the wild west coast. I have yet to visit Iona though and I am not so sure if I ever will visit Iona as it is too far off the beaten track in my case. I have been to the neighboring island Mull many times. A great place.
Back to the music and The Book Of Kells. It starts with some smashing songs where Joanna Hogg's vocals hits me in solar plexus from the opening chords of Kells Opening Theme. Does she have the best voice within this genre ? A rather good question !! Her vocals on this album is brilliant to say at least. She is supported by some great musicians too which delivers a great mix of celtic folk music, ambient, a bit jazz and and a great deal of symphonic prog.
The opening song Kells Opening Theme is simply superb. Unfortunate, the album dies a bit in the middle with some ambient Enya/Clannad stuff which does not go down too well with me. It then moves into a much more bombastic, almost Simple Minds like sound from their Belfast Boy era. Joanna Hogg delivers again some superb vocals on the great final songs of this album and this well over an hour long album ends in a very uplifting mode.
This album has it's weaknesses, yes. I am not totally into this ambient stuff in the middle. The rest of the album is superb and that makes this album a great album in my view. And I agree with those who think Iona is vastly underrated. In truth; they are. But not in my household.
4 points