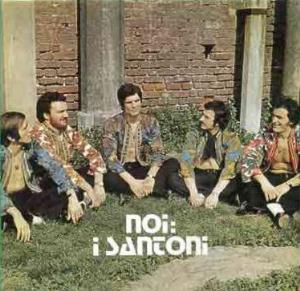 The one and only album from this Italian band.
I guess this is an LP I bought from a flea market, kindly donated by one of the many Italians in my area. I have no other explanation why this is in my collection. It has been ripped and transferred to my external hard disk as an MP3 file many months ago.
Anyway, this short lived band were operating in the Italian beat and pop genre. The flutes reminds me a lot about Jethro Tull. The Italian vocals the typical beat vocals. Some of the music reminds me a lot about Joe Cocker and his music. In other words; Italian beat with some saxophones and light hearted music.
The result is a decent album which sounds both aged and contemporary at the same time. Aged in my view, but I am pretty sure this music still have a big audience in Italy. Although I enjoy this album and Italian beat in small dosages, this is not for me though and awards it a decent status.
2 points