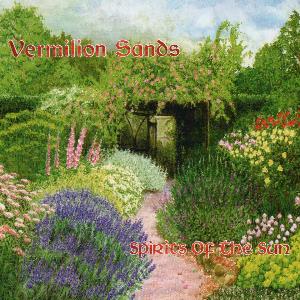 The second studio album from this Japanese symphonic prog band.
Supposed studio album, that is. It feels more like a compilation album with live tracks and a big difference in sound quality between the tracks. Most of the tracks has a pretty bad sound quality.
Vermilion Sands has been compared to Renaissance a lot. They do have a female vocalist and they can to a large extent be compared to Renaissance. Unfortunate, the pretty poor sound quality here is hiding what could had been a great, great album. I will go back their 1989 album Blue Water to make up my mind on what this band can do.
The not so good sound quality on the vast majority of the songs aside, the music here is good. The Japanese female vocals is not particular good and perhaps an acquired taste. A taste I don't have got yet. The cascades of keyboards, piano and guitars feels a lot Japanese to me. The end result is good symphonic prog and nothing more. I will though check out and review their 1989 album before I make up my mind about this pretty hyped up band. This album does not impress me, though.
3 points