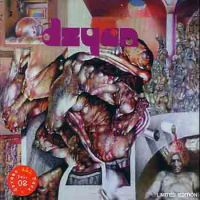 The debut album from this German krautrock band.
Their 1975 opus Electric Silence is the one album most people know. But the band also released two albums before that album again. Their self titled debut album is a mix of some Soft Machine like jazz, some more cool lounge jazz with vocals and some krautrock. The vocals are good and so is the woodwinds, keyboards, bass, guitars and drums. The music also have some avant-garde stuff. But most of it is really melodic at the same time as being very krautrock in the vein of Amon Duul.
The result is a good album who has this very typical early 1970s sound. It has aged reasonably well too. The songs are good and this is a good slab of krautrock. Enough said.
3 points