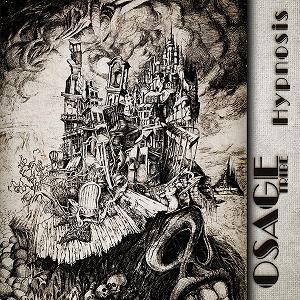 The second album from this Italian band, 41 years after the release of their debut album Arrow Head.
I never really liked Arrow Head and I did not have much of an appetite for this album, Hypnosis, either. Osage Tribe is playing bluesy hard rock with influences from Blind Faith and Grand Funk Railroad. Mostly from the US hard rock bands from the 1970s.
Hypnosis is also a half baked album with cover versions and new versions of old tracks. All of them in the US hard rock category. The band is supposed to be writing new material for a new album so it is possible that Hypnosis is just a stop gap and a comeback album before the band release a serious album.
Of the many 1970s bands with comeback albums during the last four years, this album is one of the least interesting. The positives from this album is that the hard rock here is pretty good. But it is not an album that have any appeal to me and I only regard it as a decent album.
2 points