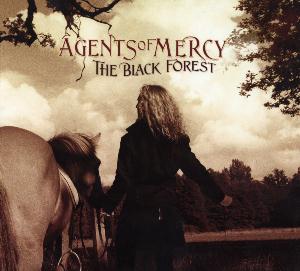 The third and so far final AOM album.
This Stolt-Sylvan cooperation expanded their sound greatly on this album after their not so great two previous albums. Gone is the Beatles aspirations and in comes a more Roine Stolt product. That means lots of symphonic prog with melotrons and guitar solos. The same goes for a lot better lyrics. The band became serious.
Yes, they still sounds like The Flower Kings. Roine Stolt has not changed from spots to stripes over night. With several Flower Kings members involved in this album, this sounds like one of their albums. Anyway, the songs are vastly improved and I am now tolerating the vocals too. There are a lot of very tasty guitar solos here too.
The end result is an album with a lot of great melody lines and details. There are not any truly great songs here. But my overall impression is that Agents Of Mercy has finally released a great album. It is highly recommended.
4 points