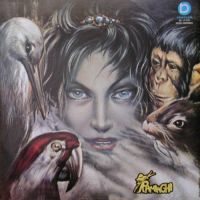 I Raminghi was one of the many Italian bands who released one album and then disappeared again into the fog of time.
Il Lunga Cammino Dei Raminghi is an album in the beat, blues, space and hard rock scene. Released in 1971, it sounds like a 1966-68 release to me. The sound and music was already out of tune with the time and scene in 1971.
The sound is surprisingly good and the Italian vocals is good. The Hammond organ is great. The guitarist does a great job too. The bassist and drummer does their best too. The songs are decent and the music is not too bad. This album sounds dated and is more a curiosity than a serious album in our day and age.
It is a decent album, nevertheless.
2 points