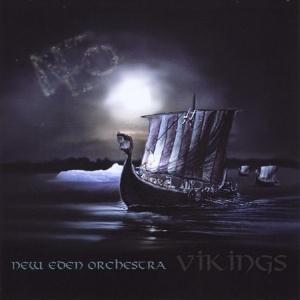 The second and so far latest album from this US band. Their debut album was reviewed some time/days ago.
The band has really taken the plunge and gone for a huge piece of music here. Less is more is not what you get here. Tonnes of keyboards, guitars and all kinds of vocals. From male to female vocals. The music has mostly got orchestral arrangements. Big, big and even bigger is the watchwords here. Yes, this is an US band.
What's on offer here varies between light hearted bluesy pop and AOR via normal rock to more classical music types of music. I guess this is a rock opera and this is typical rock opera territory. Everything competent delivered.
Despite of managing to keep this below the one hour mark, the music fails to engage with me. It is too fragmented and do not have that much good music either. This is typical US rock opera. Typical US exuberant music. It sounds like one of their many pageant parades too a large extent. I fail to connect with this type of culture. I am a dull European. For those into Glass Hammer and Kansas, get this album as you will probably love it. I don't.
2 points