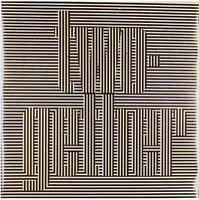 The one and only album from this very obscure German band. The German label Garden Of Delights re-released some years ago after it had been out of print for decades.
We are again visiting Krautland, a distant relative of Christmasland. Well, if this album is to be taken into consideration, that is.
Klaus Bangert and Reinhard Fisher is the two persons hiding behind this band name. They plays organs, bass, piano, drums and does the vocals.
The music is very much organs and jazz dominated. This forty odd minutes long album also visits space and symph prog.
The vocals and the organs are good. There are some occasional very good melody lines here. There are also some less good stuff here. The album is pretty much an oddity and is very much well worth checking out. It is also a good album too. Hence my rating.
3 points