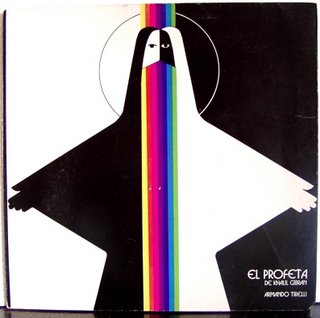 The only solo album from this Uruguay born keyboardist. He later moved to Spain where he had a very successful career as a member of various bands and as a studio musician.
This album is perhaps one of the most famous ever albums from Uruguay. A country between the Brazilian and Argentine prog rock powerhouses. That did not translate well into the small country Uruguay.
This forty-five minutes long album is a classic mix of European symphonic prog and South American jazz. No less and no more. The music is lush with choirs, keyboards, woodwinds, guitars, narrations, bass and drums. It is probably also a concept album due to the narrations too which explains the story in Spanish. The music has much more in common with Italian prog rock, though.
The album is lush and full of life. I am probably missing the boat here as I am a bit bored by this album after some listening sessions. It felt very fresh during the first couple of listening sessions. This is by all means a good album. I am not so sure if I agree that this album is a classic album. But each to their own. I rate this as a good album and one those fans of South American prog should get.
3 points