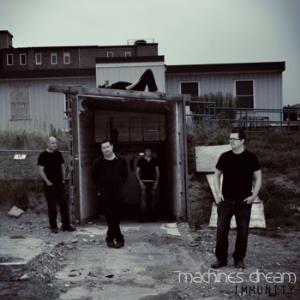 The second album from this Canadian band.
Their debut album impressed me a lot. Melancholic neo-prog was my call back then. I am very pleased that the band has explored this avenue again on this, the follow up album.
This five piece band made this album with keyboards, guitars, bass, drums and vocals. The band's debt to Marillion is pretty obvious on this album. That is the post-Fish era Marillion. They have also taken a lot from post rock too. At least the melancholy side of the post rock movement. The basis is still classic rock, classic neo-prog and classic progressive rock. This is a melodic album indeed.
Melodic though with a lot of chugging guitars too. That in between some really tasty and melodic guitar solos too. Rob Coleman does the guitar solos here and he deserve a lot of praise. Praise hereby given !
The title track is divided onto two tracks here. Three other tracks are splitting up the title track. The title track is great. There is no really outstanding songs on this forty-four minutes long album. Nevertheless, this is a great album due to the great guitars, vocals and numerous really tasty small details which is gracing this album throughout. This is a great band with a great album. Get this album.
4 points