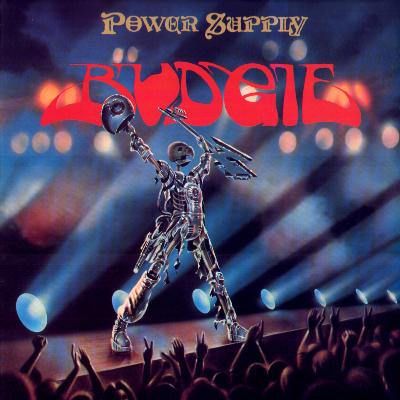 The eight album from these Welsh rockers.
1980 was here and the heavy metal scene were exploding with the likes of Def Leppard, Judas Priest, Saxon and Iron Maiden being in the forefront of the new wave of heavy metal.
Oldies like Budgie also released a heavy metal in 1980. This one. And they are still showing up the rest of the scene with heavy metal who were not far behind what AC/DC did on Back In Black. Budgie leaves the psychedelic elements behind and just rocks out on this album. Heavy rocking too with a lot of boogie.
The main problem with this album is the lack of any good songs. This album just sounds like a second rate heavy metal album. It is only floating on the Budgie trademark and that is all. This album is a bit charming, but not much. It is a decent album which is worth picking up when just tribal heavy metal is the solution to all ills in life. But that is all I can say.
2 points