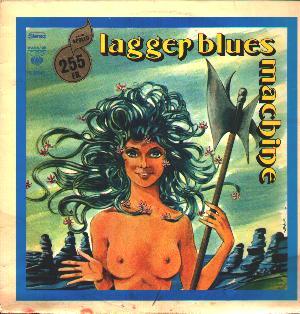 The one and only album from this Belgium based album.
Strangely enough, this band is listed as a zeuhl band in ProgArchives and some other places too. I am not the one to question the motives of the very many wise men and women in ProgArchives. But I have to disagree with them here.
This forty odd minutes long album is a mix of folk rock, hard rock, avant-garde and blues. You find flutes, guitars, bass, Hammond organs, saxophones and drums here. The sound is not the best. The music is pretty intricate with some good ideas. Mostly, it is not really the type of music that makes me sit up and notice. Even the forays into avant-garde is pretty dull here.
Nevertheless, this is a decent album and a disappointment for me personally as I have spent both time and money on this album.
2 points