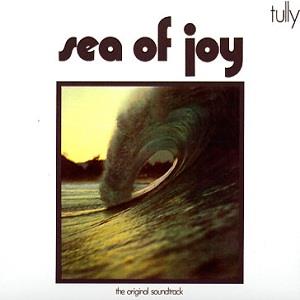 The third album from this, in their homeland Australia, legendary band. A band who released four albums between 1970 and 1972 plus a live album.
We are somewhere in the Australian outback here. Or is it in an apple orchard somewhere outside Sydney. Folk rock is the call here. Eclectic folk rock with a lot of avant-garde and cinematic themes too. Which is not strange because this is a movie soundtrack to a Paul Witzig movie. This was no less than his third surfing movie. The final too. I am not sure what a surfing movie is though. I guess that is men and women riding on ironing boards on some waves. Surfing is probably the least likely thing I would ever do. Ditto for watching surfing movies.
Back to the music......
The music is not bad at all. It is created with bass, guitars, flutes, drums, clarinet, sax, piano, keyboards and lush female vocals.
The end result is a good forty-six minutes long album which has some flaws. But the title track is a very good one and that compensates for some flaws. This album has also aged very well and is very much a timeless album. Enjoy.
3 points